Drop in, say hi - You will be very welcome.
Our Coffee Pot is open from 9.00am – 2.30pm Tuesday–Thursday and 9.00am – 1.30pm Friday. Come in and have a cup of coffee or tea and a chat. We have a quiet chapel where you may spend quiet moments in prayer and/or meditation.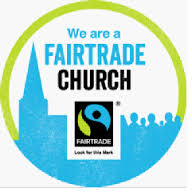 We are a recognised FairTrade Café and have a very extensive menu serving snacks and drinks of every kind, as well as hot and cold lunches at very reasonable prices in a friendly and welcoming atmosphere. We also offer a 'take-away' service.