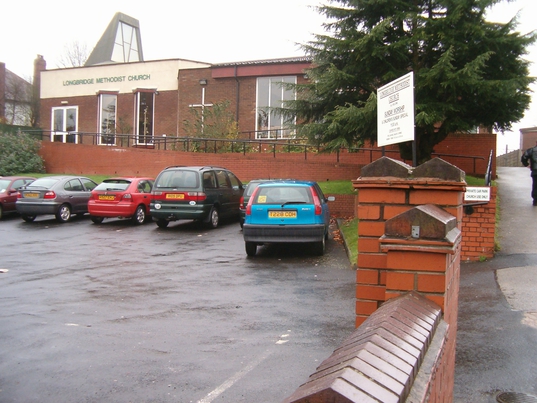 Welcome to the web site of Longbridge Methodist Church in Birmingham. Thank you for visiting. Here we give you a brief outline of who we are and what you will find on these pages. Do contact us if you want more information.
Longbridge Methodist Church is an extremely active church, our main mission being that of outreach into the local community.
We have a Fair Trade coffee bar, the Coffee Pot, which is open Monday - Thursday 9,00 a.m. - 2.30 p.m. Friday - 10.00 a.m. - 2.00 p.m. serving drinks, cooked meals, sandwiches and snacks at very reasonable prices. This is an invaluable link with the community as it also provides local people with the opportunity of a listening ear and a peaceful refuge.
We run a Day Centre for the elderly on Tuesdays and Fridays. Local residents are picked up by minibus and provided with a hot meal and companionship - a lifeline to many.
The Jelly Babies Pre-School Nursery is also housed in the church - an excellent facility with good Ofsted reports and fully qualified staff, as is the Out of School Club (Contact Tara Kay 07739717650), which offers working parents a safe haven for their children, both before and after school.
In the 'about' pages you will find plenty of information about the Church including what we believe, our vision and values, our youth group and even a brief history of our Church.
In the 'News' section you will find our latest newsletter and previous ones too - news about recent and forthcoming events.
In the 'Events' section you will find reports on some of our recent events and notices of forthcoming events
You will also find information about our Church groups and their wide variety of activities. There is something for everyone.
Finally you will find our contact details