Read our latest newsletter below or download from this link: Newsletter
This newsletter covers Sundays 26th March and 2nd April 2023
WORSHIP TODAY - SUNDAY, 26TH MARCH 2023
11.00 a.m. Cassie Jenkins
No Evening Service.
WORSHIP ON SUNDAY, 2ND APRIL 2023
11.00 a.m.Lynn Weaver
No Evening Service
For those who are unable to come to church, you can join on Zoom, details as follows:
Meeting id: 8261176070Passcode: 1654
-------------------------------------------------------------------
THE MINISTER'S LETTER
Lenten Greetings and a warm welcome to you especially those who are joining us for the first time.
As the motorcade slowly winds through the city, thousands pack the sidewalks hoping to catch the glimpse. Marching bands with great fanfare announce the arrival, protective agents scan the crowds and run alongside the limousine or top of the range vehicles. Pomp, ceremony, protocol- modern symbols of position and evidence of importance- herald the arrival of a head of state. Whether they are leaders by election or birth, we honour and respect them. But as you read scripture during this Lent season, you will realise that Jesus, the long-awaited Messiah chose to come in a humble way, riding on a donkey. We need to realise that his kinship was different from that of the worldly leaders. May humility be our priority during this period.
I want to thank our members who help in the activities that are done at church during the weekdays. I have seen our members helping: Food Cycle to offer a hot meal every Monday night, the day centre team every Tuesdays and Fridays and now we have started a Warm Welcome every Sunday after church. Keep up the good work you are doing in the above-mentioned groups and many others.
About seven people have shown an interest to be confirmed as Full members of the church. May those who want to be confirmed see Becky, Hazel, or any of our stewards.
I am so delighted to welcome Tariq into our Technical team. If you have got something that you think you can offer to do, please get in touch with any of our stewards. Our Youth and children ministry department is growing so rapidly. Many thanks to Hazel and Anthony who always organise attractive and spiritually enriching activities. If you have a child whom you want to be nurtured in Christ, Longbridge Methodist Church is the BEST PLACE in the West Midlands.
Thank you for being part of us this week.
Cleopas
------------------------------------------------------------
WEDNESDAY 29 MARCH @ 1.00 to 4.00 pm – Gathering of Chinese Church leaders.
SUNDAY 2 APRIL @ 11.00 AM – Palm Sunday Service (All age worship)
SUNDAY 2 APRIL @ 12.30 – 2.30 PM – Warm Space in the Foyer (Not on 26 March)
THURSDAY6 APRIL @ 7.30 PM – Maundy Thursday Service (Communion with hand washing)
FRIDAY 7 APRIL @ 2.15 PM – Joint Good Friday Service with Northfield at Northfield Methodist Church
SUNDAY 9 APRIL @ 6.00 AM – Sunrise service at Lickey Hills. Breakfast will be provided after the service at Longbridge Methodist Church.
SUNDAY 9 APRIL @ 12.30 PM – Easter for Everyone (in the Car Park)
---------------------------------------------------------------
DAN HOLMES CONCERT
Gospel Music Star, Dan Holmes will be giving a concert at Longbridge Methodist Church on WEDNESDAY 26TH APRIL @ 7.00 pm as part of his UK tour. A night of inspiring Gospel Music awaits you.
COLLECTION FOR TURKEY/SYRIA EARTHQUAKE – A total of £170.14 was collected. Thank you to all who donated.
OFFERINGS FEBRUARY 2023
The average for the first half of the year was £656.46 per week, well below our target of £672. We need your help to get us back on track. You can give by using a set of weekly envelopes; these are now available to start in April. Full details from Philip Osborn.
BENEVOLENT FUND – The amount given in February was £10.00.
WORKING PARTIES
We hold these from time to time to carry out minor repairs and keep our premises spick and span. We could do with more help! Can you spare an hour or so? Please see Anthony Atwell for more details.
Saturday 15 April from 10.00 am.
MID-WEEK DEVOTIONS ON THURSDAY EVENINGS
The mid-week devotions on Zoom have re-started after a long break. Everybody is invited to join as we explore various aspects of our faith and worship God every Thursday at 7.00 pm for one hour only. The Zoom joining instructions are as follows:
Meeting id: 8261176070Passcode: 1654
Telephone access:0203 051 2874, 0203 481 5237 or 0203 481 5240.
WHATSAPP GROUP – We have a Church WhatsApp Group for sharing news, prayers and matters relating to the church. If you would like to join the group please send a request to Remi on 07970147862.
LADIES' TUESDAY LUNCHEON GROUP meets on the second and fourth Tuesday of each month. We meet at 12.30 until around 2.00 in the coffee pot. There are dinners which must be ordered, plus soup, sandwiches or toast. All ladies welcome.
--------------------------------------------------------------------
FOODCYCLE 4TH ANNIVERSARY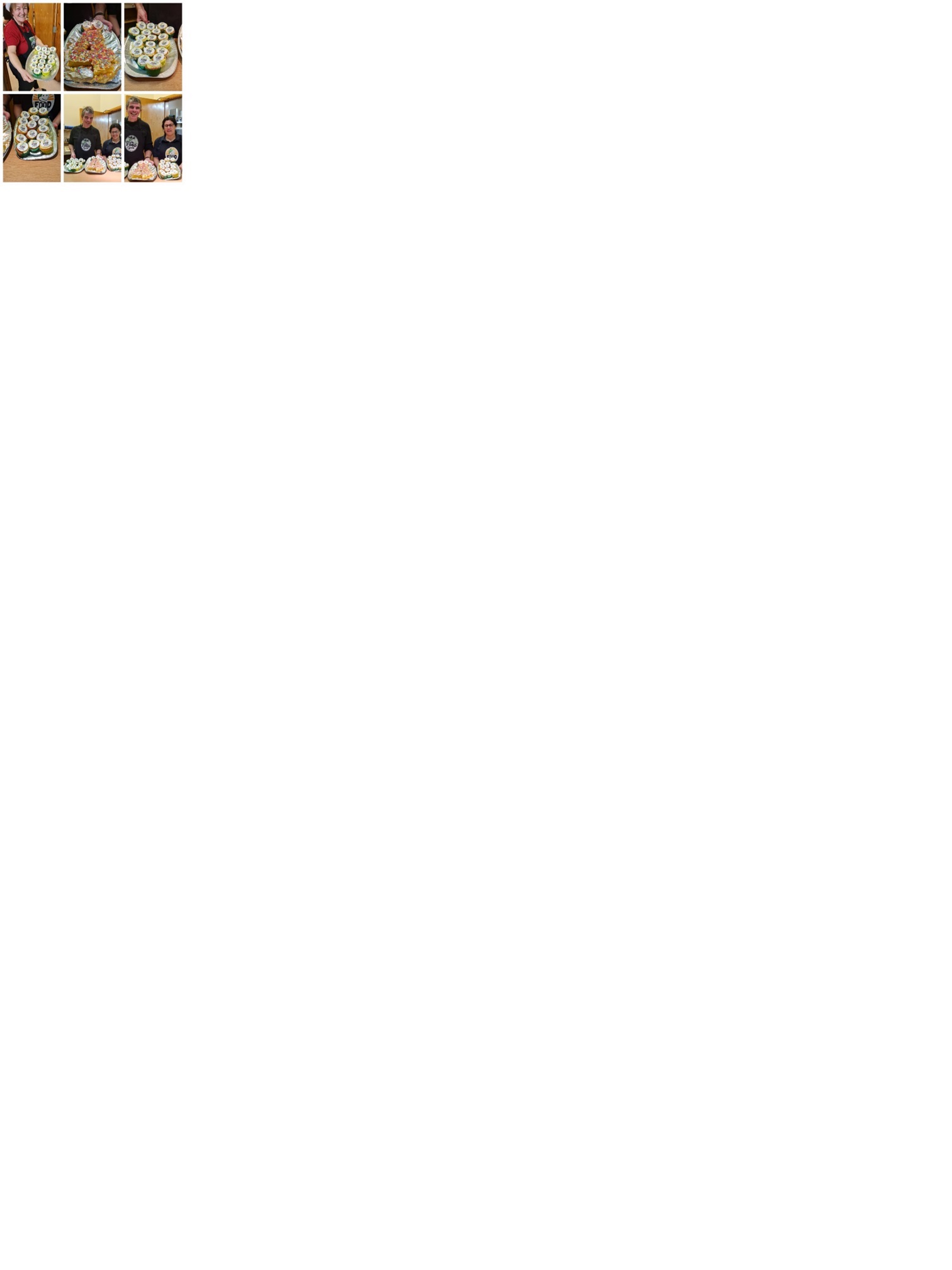 Every Monday, the FoodCycle Restaurant provides a unique dining experience of a free 3-course vegetarian meal available to all in our local community.
FoodCycle recently celebrated four years of operating on our premises. Congratulations to Lynne Guttridge and her staff and volunteers who provide this vital service to our local community, especially in these difficult times. Longbridge Methodist Church is proud to be associated with FoodCycle.
---------------------------------------------------------------------
WORSHIP ON SUNDAY, 9 APRIL 11.00 a.m.Rev Cleopas Sibanda (Easter Sunday, Holy Communion)
--------------------------------------------------------------------
ALL NOTICES FOR THE NEXT SHEET (SUNDAYS, 9 APRIL AND 16 APRIL) SHOULD BE GIVEN TO REMI OLATUNBOSUN OR SENT TO info@longbridgemethodistchurch.org BY WEDNESDAY EVENING, 5 APRIL.